About Us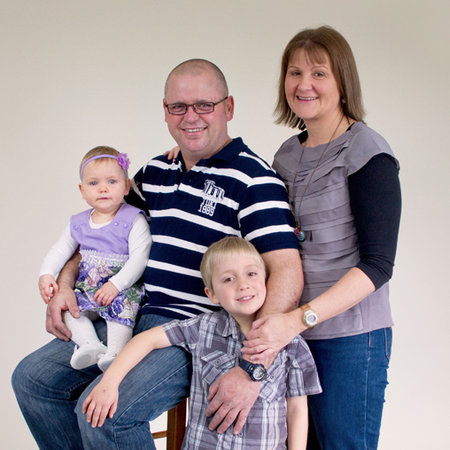 Hi, I'm Leanne and I'm the maker and creator behind Anna Lee Handmade.
I opened Anna Lee Handmade in August 2014 with the aim of providing high quality handmade items for little ones.  I enjoy colour and bold patterns and easy to wear and care for styles.
I live in Taranaki, New Zealand and enjoy a semi-rural lifestyle with my partner and two children, who (despite the photograph) are now both school-aged.   
I sell online via this website and can be found on social media including Facebook and Instagram.  Find Anna Lee Handmade on Facebook here or Anna Lee Handmade on Instagram here.  I also enjoy selling my products in person at local markets.  Some items can also be found in stock at various online and physical stores through-out New Zealand.
I really do enjoy what I do.  I love the mix of the technical skills and the creative process that sewing provides and I love having the opportunity to interact with my customers.  There is absolutely nothing I love more than receiving your feedback, and your photo's of my items being worn so please do join me on my social media sites and share those photo's with me.
Leanne